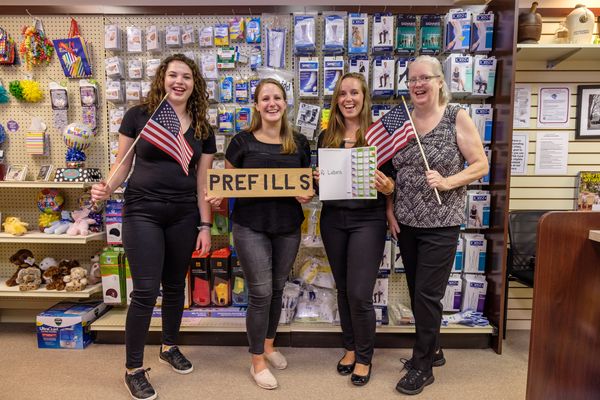 We are pleased to offer weekly and bi-weekly medication packaging in our service called "Prefills." We use SureMed by Omnicell packaging which are disposable weekly packages that organize your medications into Morning, Noon, Evening, and Bedtime or in any configuration you choose.
For $10/week (plus the cost of your prescription and OTC copays) you receive:
Free weekly delivery of your pill-pack (Delivery Days: Thurs-Sat 12-3pm)
Free consultation to arrange all of your medications into the package (set-up)
Free management of all of your medication changes (new medications, dose changes, medication discontinuation)
Piece of mind that a pharmacist has reviewed all your medications for each week
Peace of mind that you are taking your medication as your doctor has prescribed
Easy to use weekly packaging sealed - spill-proof
We currently have the Prefill service for the following towns: Dedham, Needham, Norwood, Westwood, and West Roxbury.
Photos of our actual packaging are shown below!